Mexico 1999
Constructores Para Cristo
On May 29, 1999 a group of 23 left First Presbyterian Church in Denton, TX for a week in Mexico. We added one to our group in San Antonio. We spent one week in Piedras Negras, Mexico. During that time, our group built the 202nd house built by CPC over the last 12 years. The following are a few pictures.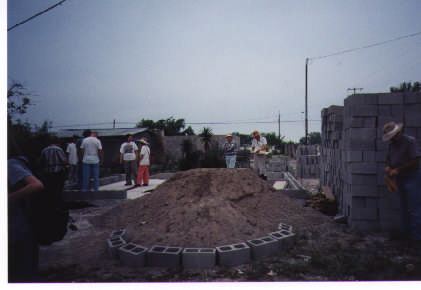 Monday morning at 7:00 a.m. The foundation and first course are already prepared.
Eight courses of block are stacked by noon on Monday.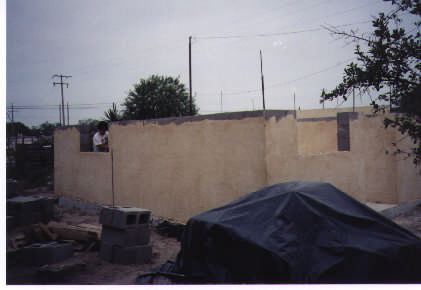 Monday afternoon (after siesta, of course), SBC is applied to the walls of the house.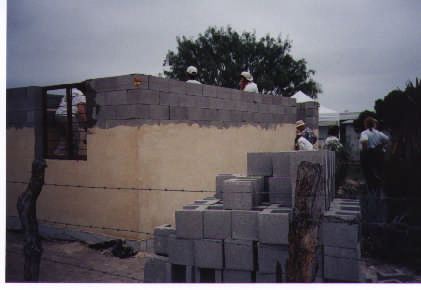 Tuesday, the 9th-11th courses are stacked and the windows are set.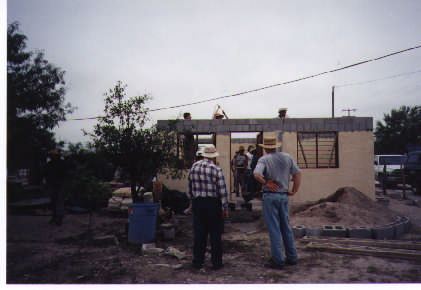 Wednesday morning the u-blocks are laid on top of the 11th course.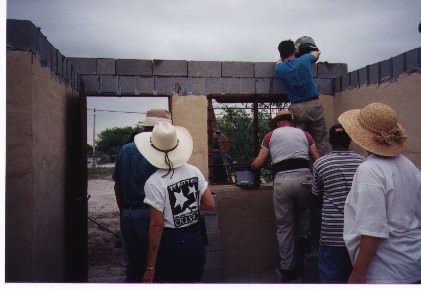 Wednesday by noon, the cement is poured in the u-blocks to set the house.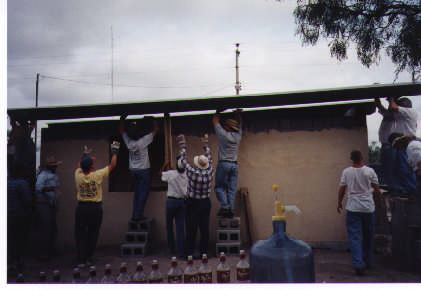 Thursday morning, the roof is set into place. There are 7 slats to be lifted to the top of the house.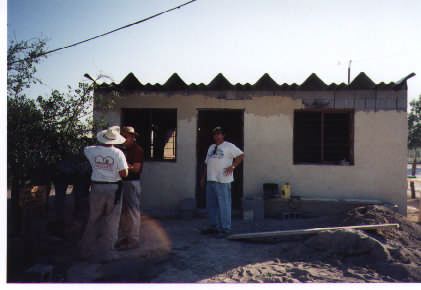 The roof is finished before noon on Thursday.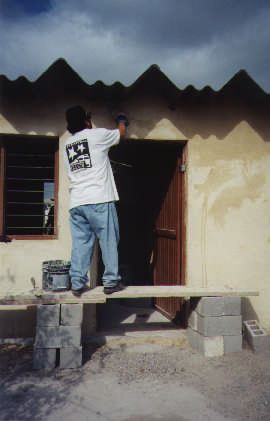 Friday morning, finishing touches are put on the SBC around the roof.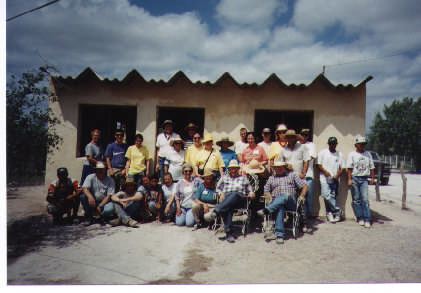 Friday at 11:45, the house is dedicated, we are finished! To learn more, visit the CPC website.

Back to Anna's home page